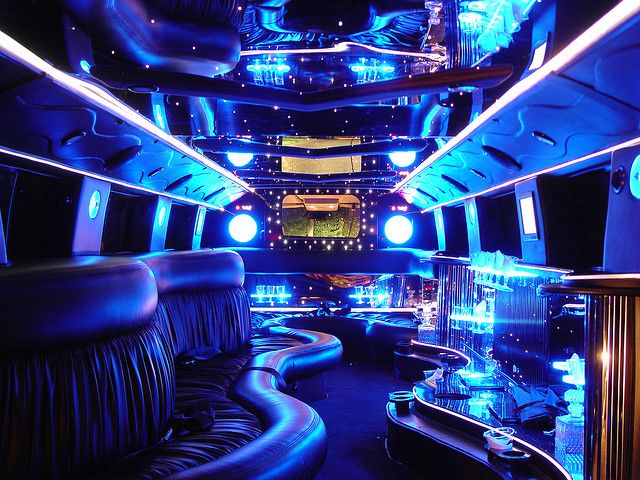 Miami Limos FL is a limo and bus company based in Miami, Florida. We provide a wide range of luxury vehicles to our clients, including limos and buses. Our reputation for reliability and punctuality has made us a go-to choice for many people looking for transportation services in the area. We are committed to providing excellent customer service at an affordable price point so that you get what you need at an affordable price point. Our fleet includes 15+ vehicles ranging from sedans to SUVs, party buses, and SUVs with seating capacities up to 75 passengers! If you are looking for a Miami Limo, than you are in the right spot. We have experience in the limousine industry! With our top notch Miami Limos you and all your guest can travel in luxury no matter how big or small your group is.
We are #1 South Florida
We can get you from point A to point B in no time. Our Miami Limos are perfect for weddings, birthdays, Mothers Day even sporting events. Let our professional chauffeurs be your guide to a whole new way to travel. Once you rent a Miami Limo from us you will never want to go back to driving ever again.
Miami Limousines – Who we are
Our mission is simple: we want you to have an incredible experience every time you ride with us—whether it's our chauffeured cars or limos—no matter what your needs are! We're committed to providing you with VIP service that's unmatched in the limousine industry. We're proud of our success over these years because it confirms that our customers love what we do! You and your group can choose between our huge fleet of vehicles. Whether you are looking to rent a Hummer Limo Miami, Excursions, Chrysler 300 or a limousine Miami.

No matter what type of vehicle you need we are sure to have exactly what you are looking for with a cheap price. Take a Hummer Limo Miami to catch some professional sports games like the Miami Heat or Miami Dolphins. Tailgating will always be a blast when you have your own Miami Limo at your disposal.
But Wait There's More…
Our Miami Limos are the best way for you to head to your sporting event, concert, anniversary dinner, and of course your wedding day. With our cheap Miami Limos you can travel like a celebrity no matter where you plan on going. With our Miami Transportation Services you are never limited to where you can and cannot go. Our professional chauffeurs are eager and willing to make your event something everyone can enjoy. We also provide limo services in Ft Lauderdale, FL.
---
Additional resources that might be of use include our affiliate sites at: orlandolimorental.com, a1tampalimo.com, and tampalimousinevip.com
We love to keep our customers happy and have been doing so for over 25 years. Maybe that is why our loyal customers have been coming back to rent a Miami Limo time and time again. Even if you need to get to MIA. We offer airport transfers to and from MIA. That way if you have last minute travel plans, we can get you to the airport on time and in style.
Here's why you should choose Miami Limos FL for trip
Miami Limos FL is a family-owned business that has been in the limousine industry for over 30 years. We are a full-service limo and bus rental company, offering a wide range of vehicles to our customers. We pride ourselves on being reliable and professional at all times. We have built up a reputation for quality customer service over the years and we're proud to say that we have over 1009 positive reviews!
Many buses & limousines to rent
We have a large fleet of buses and limos. We have buses and limos for almost any type of trip, from a wedding or other special event, to corporate travel and sports teams/fans. Our goal is to provide you with the best service available so that your trip is as enjoyable as possible. If you are looking for transportation in Miami, Florida look no further.
No stress out of planning
Planning a trip can be stressful, that's why we're here to help you with the planning process. When you book a limo service with us, we'll take care of everything for you! This means no more worrying about where to go and how to get there. We'll do all of that for you! We also offer bus rentals in Miami FL as well as charter buses for big groups or large events. If you need transportation for a wedding, prom night, corporate event or sports team then we have got it covered!
We can take you anywhere in Florida
Our Miami Limos FL company can take you almost anywhere in Florida. We can take you to Orlando, Tampa, Jacksonville, Fort Lauderdale, West Palm Beach and more. Our fleet of limousines is large enough that we can accommodate any request for a party bus or limo service for groups up to 50 people! We have some of the best drivers in the business with over 15 years experience so no matter how long your trip is or where you want to go we will get there safely and on time! And don't forget about our amazing prices!
Dedication to service
Our dedicated team of professionals is committed to providing you with the highest level of service, 24 hours a day, 7 days a week. We understand that your needs may change at any time and we are ready to accommodate your requests. Our goal is to provide you with a stress-free travel experience so that you can relax and enjoy yourself during your trip. We are fully committed to safety, punctuality and flexibility. In addition, we have years of experience in the transportation industry which allows us to provide our customers with reliable cars and drivers who will ensure that they feel safe during their travels as well as getting them where they need to go on time every single time!
Can help almost any type of group
Our 18-passenger party bus is perfect for almost any type of group. We've had the pleasure of shuttling sports teams, family reunions, corporate events, school trips, birthday parties and even bachelorette parties and bachelor parties. And when you're planning a wedding or bar mitzvah, we can help with that too!
Let us serve you
Our team can handle any type of group and event. We have a wide selection of vehicles to choose from, including luxury cars, party buses and SUVs. We also offer limos that are stocked with alcoholic beverages to celebrate your special occasion. If you need help planning your trip or booking one through our company, we are here to assist you every step of the way. Our friendly staff will help you find a perfect vehicle for your needs and budget.
Availability
We are available at all times, whether it be in the middle of the night or during a national holiday. Our fleet is always on standby and ready to pick up your group. We do not discriminate against our customers; we are available for any type of event, trip, group size or vehicle. Our drivers have experience driving all types of vehicles and will take you wherever you need to go in comfort and style! We are here to serve you!
Professionalism
We pride ourselves on being a company that provides the best service and professionalism to all of our customers. We are here to give you outstanding customer service, so no matter what your needs or wants may be, we can provide you with a solution that will work for you. We treat our customers with respect and make sure they are happy before the job is complete.
Punctuality
All our customers are VIP, and we aim to make sure your trip is a memorable one. Because we take so seriously the need to be on time, we will always be punctual when you're ready to go. We also know how important it is for clients to feel comfortable with their driver: that's why our professional chauffeurs will dress appropriately and treat you with respect throughout your ride. Our limo company in Miami FL wants you to feel at ease—and if there's anything else we can do for you, do not hesitate to ask! We want every experience with us—whether it's on a bus or in one of our luxury cars—to be nothing short of extraordinary. That means being flexible; working around your schedule as much as possible without sacrificing quality and convenience; operating according to industry standards; providing reliable service 24/7 (even holidays); and treating everyone like family (because let's face it: sometimes families need rides too).
Flexibility
Flexibility is an important part of any business. It's important to have flexibility in both the planning and execution of a project, as well as with customers and clients. Flexibility is also vital for your business' success. When it comes down to it, life is all about being flexible. You can't go through life without being flexible; you'll just get stuck or hurt yourself trying! So whether you're running a company or just going about your daily routine, remember that flexibility will make everything easier!
Groups We Service
In addition to our luxury sedan service in Miami, we also offer bus rental services to those visiting the area. Our buses are perfect for groups of guests who need transportation from their hotels to the venue where they will be attending their wedding or event. If you are an event planner, we can help make sure that your guests arrive on time and safely. Our buses can accommodate up to 50 people per trip and include amenities such as comfortable seating, A/C, DVD players and TVs, a restroom on board plus more! We serve corporate travelers who want a reliable service provider while they travel around town or across state lines. Our fleet of vehicles are equipped with WiFi so everyone can stay connected while traveling in style! In addition to our wedding transportation services in Miami FL we also provide transportation for sports teams & fans as well as families & friends looking for safe rides home after having fun at some of South Florida's best night clubs & bars. We also provide school group transportation services for grade schools looking for safe ways for students get back home after field trips throughout the region including Key West FL., Cocoa Beach FL., Boca Raton FL., Tampa Bay Area (TPA) Jacksonville FL , Orlando area Disney World Universal Studios etc..
Events We Go To In Miami Florida
We have experience with a lot of different types of events, and we can cater to your needs. Your event may be large or small, but we are here to help you out no matter the size. We will make sure that not only do you feel comfortable on your special day, but that you also feel like royalty.
When you need a bus or limo rental in Miami, call Miami limos FL
When you need a bus or limo rental in Miami, call Miami limos FL. Our professional and experienced staff will help you find the perfect vehicle for your needs. We have a wide range of vehicles, from modern luxury buses and luxury SUV's to classic limousines and passenger vans. Our team is dedicated to providing excellent customer service, so no matter what type of transportation you need for your event, we'll be there for you. Miami Limos FL is the best choice for all of your bus and limousine rentals in Miami!