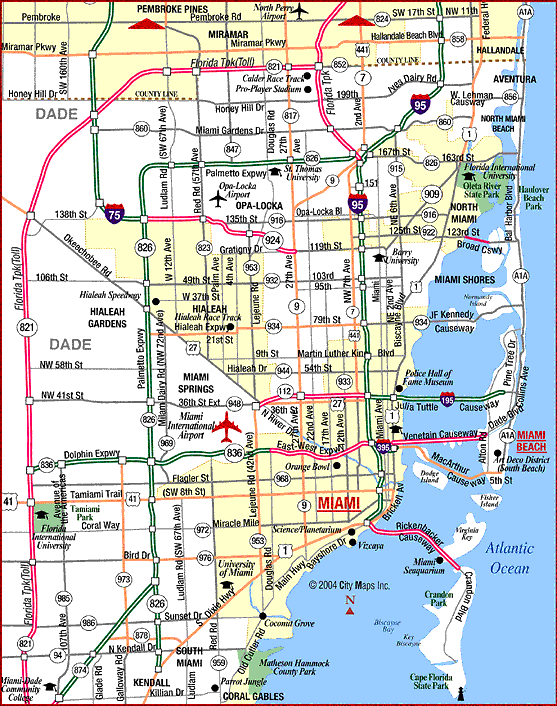 Miami Limos FL is a limo and bus rental company in Miami Florida. We are dedicated to providing the best service for our clients, and we have a large fleet of buses and limousines to rent. We can take you anywhere in Florida, from Key West to Orlando. We have hundreds of vehicles to choose from, including vans, buses, limousines and party buses. Our vehicles are always clean and well maintained so you can be sure that you will have a great time on your trip with us! Our customer service experts are standing by to assist you.Let us find you the best rates for a limo, party bus, or charter bus in the Miami, FL area!
Call: (305)-387-3035
Call today for a fast and easy quote. We will send you several options to choose from. We have limousines, party buses and charter coaches for all occasions. Miami Limos FL is here to serve you to the best of our abilities!

Miami Limos FL is a limo and bus rental company in Miami Florida. We are a professional limo and bus rental company in Miami Florida. We are a full service limo and bus rental company in Miami Florida. And we are the premiere limo and bus rental company that you need for your transportation needs anytime, anywhere! If you're looking for transportation from the airport, then look no further than us! We also provide ground transportation services for weddings, birthdays, proms or any special occasion at an affordable price!
Here's why you should choose Miami Limos FL for trip
We know that you have a lot of choices when it comes to limo and bus rental companies in Miami. And we are confident that you will find us a great choice. Here's why: Our services are comprehensive, covering everything from transportation to event planning and marketing. We offer a variety of vehicles, with options ranging from limos and shuttle buses to party buses and motor coaches. Our team is friendly, professional, experienced and hardworking—we work around the clock so you don't have to! And if something goes wrong on your special day, they aren't afraid to roll up their sleeves and get things done. (It's an important lesson in life.) They also know how to make each trip fun for everyone involved—even those who aren't riding along! We believe strongly that providing excellent customer service is just as important as offering affordable prices (not only do we charge reasonable rates for our services but we also offer discounts). We're dedicated not only to making sure every ride goes smoothly but also making sure your experience with us leaves you smiling from ear-to-ear!
Many buses & limousines to rent
You can rent anything from a limousine to a bus. There are many types of vehicles available for you to choose from. These include: Buses – These are perfect for large groups who want to travel together in luxury and style. They can be used for weddings, proms, sporting events and more! Limos – Ideal for a night out on the town or heading to the airport, limos offer a little more room than other options while still being stylish and comfortable. SUVs – If you need something larger than a sedan but not quite as large as a bus or limo, then an SUV might be right up your alley! Perfect for getting around town during rush hour traffic or taking on long road trips with friends/family (or pets).
No stress out of planning
You can plan your trip with us, we will help you in planning your itinerary, budget, transportation and other things. We have a team of experts to help you make the right decisions. Our team will assist you in every way possible so that you don't have to worry about anything while planning your trip. You can book your Miami limo rental from our website or call us at any time during the day or night for immediate assistance!
Can help almost any type of group
Miami Limos FL is able to help almost any type of group. The company has been able to provide service for groups that range in size from two people to hundreds of people. The types of groups that we can assist with include: family reunions, corporate events, weddings, proms and quinceaneras (15th birthday parties), bachelor and bachelorette parties, Sweet 16 celebrations and more! We also offer bus rentals so you can get your party on the road.
Let us serve you
When you need transportation in Miami, give us a call and let us serve you. We have been in business for over 20 years and have provided excellent service to our clients throughout that time. Whether you are looking for limo rentals or buses, we can help with any size group or budget. We also provide charter bus rentals, tour bus services and shuttle services for groups and individuals alike! We understand that every customer has different needs and wants in terms of their transportation experience.
Professionalism
When you hire a professional limousine service provider, you expect to receive professional service. You should not have to worry about the safety of your guests or employees. You can find many different types of limo transportation companies in Florida and throughout America, but if you want to be sure that what you get is top-notch quality from start to finish, Miami Limos FL is the way to go!
Availability
We are available 24/7. You can call us and we will be there. We don't mind driving you back to your hotel, or picking you up from the airport in our limo…and yes, we even go home with our clients! We want to make sure that everyone has access to our services and that is why we work hard at making sure that our vehicles are ready for pick up when needed. No matter what time of day or night it is, if you need transportation services from Miami Limos FL then give us a call today!
Punctuality
You should know that we pride ourselves on being punctual. Our drivers are trained not only to arrive at your specified location on time, but also leave you with a precise estimate of how long it will take them to get back to their office once they drop you off. Unexpected delays aside (and we hope there are none), we will always be there when you need us and never let you down. We may even arrive early!
Flexibility
Flexibility is one of the most desirable qualities in a limo company. We are flexible with times, the number of passengers and vehicles, the destination, budget, payment method and stops. There are no extra fees when booking your ride in advance or on short notice. You can also ask us to stop at multiple locations if you need to go somewhere else after dropping off your first passenger! Because we're so flexible with our options and pricing, we truly hope that you will become part of our long list of satisfied customers who keep coming back for more every year.
Vehicle Options
Miami Limos Florida offers a variety of vehicles to suit your needs. Our limousines are available in a range of models, from the luxury Lincoln Town Car to our flagship stretch Hummer H2. We also have minibuses and party buses that seat up to 20 passengers and can be decorated with LED lighting, disco balls and dance poles depending on the occasion at hand. For larger groups who want something more luxurious than a traditional limo or party bus but still want some privacy, we offer party vans as well! These vehicles include leather seating for up to 10 passengers and come fully stocked with champagne glasses and a wine cooler.
Groups We Service
If you have any type of group, no matter the size, our team can help. We'll be there for you when your company needs transportation from point A to point B or when your school needs transportation for a field trip. The possibilities are endless! If you're planning a trip out of town and need some transportation help, look no further than us!
Destinations We Go To In Miami Florida
Miami International Airport is one of the best airports in the country and it is where we go. We are right outside of Miami International Airport in a place called Opa-locka Florida. We have a fleet that can take you anywhere you want to go and anywhere you need to be. We also travel to Brickell, Downtown Miami, South Beach and more! If there is anything else that your looking for please let our staff know and we will do what we can to make it happen for your next trip or event